ICICI Lombard General Insurance Limited is one of the top-notch general insurance companies operating in the insurance industry in India. ICICI Lombard has become one of the largest private sector general insurance companies offering general insurance solutions in different categories. One such category is motor insurance in which they offer two-wheeler insurance. In this article, we will find out why you should buy two wheeler insurance from ICICI Lombard General Insurance Limited.
Benefits of buying two wheeler insurance from ICICI Lombard
Online process
ICICI Lombard has adopted the latest technology of offering online services to its esteemed customers. The company offers two-wheeler policy to buy or renew online, making the buyer or existing policy-holder's task easy.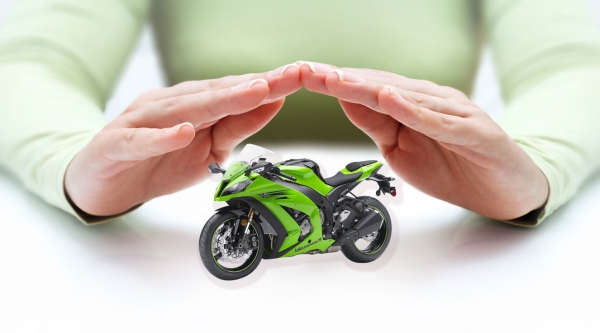 Rewards in No claim bonus
ICICI Lombard offers its two-wheeler customers reward for not putting any claims in a policy year with no claim bonus facility in their two-wheeler insurance. The customers can avail discount during policy renewal on premium as per the percentage mentioned for consecutive claim-free years no claim bonus. This will make the two-wheeler policy cheaper but the benefits of the policy will stay the same.
Long-term policy
ICICI Lombard offers long-term two wheeler policy to its customers. Customers can choose multiple year policy duration of two or three years for their two-wheeler insurance. The long-term policy shields you from annual inflation in third-party premium. It also eradicates the hassle of renewing the policy every year.
Optional Extra Coverage
ICICI Lombard understands that high-end luxury bikes or new bikes require enhanced coverage protection. With ICICI Lombard two wheeler policy you also get to protect the electrical and non-electrical parts of your high-end luxury bike by opting for additional add-on cover along with the base policy.
Secure your loved ones
ICICI Lombard offers personal accident cover for the owner of the bike and it also understands that your loved ones might also join you on your bike as a pillion rider. Hence, ICICI Lombard two wheeler insurance provides you option of securing the pillion rider by offering optional add-on in co-passenger cover.
ICICI Lombard brand advantage
ICICI is a trustworthy brand in the Indian finance industry and has been one of the most successful names  in India. Taking a policy with a trusted and branded insurer always help as you are ensured of getting the best services in terms of buying, renewal and during the claim process.
The Liabilities Covered
ICICI Lombard offers a choice of two insurance policies in the two-wheeler insurance category.
Third party Insurance
Third party liability cover or mandatory cover as it is called sometimes, is the basic requirement of insurance to have at all times to ride your two-wheeler in India. Third party liability cover basically covers you against the liabilities of the third party from an accident. This liability could be compensation for bodily injury or property damage to the third party. Third party insurance also covers your legal expenses in case the third party drags you to the court for more compensation. ICICI Lombard offers the third party only insurance cover for two-wheeler.
Comprehensive Cover
As the name suggests the comprehensive cover is what we call a total package for two wheeler insurance. The biggest benefit of the comprehensive cover is that it includes own damage coverage. If your two-wheeler is involved in an accident, it is inevitable that it suffers damages. If you have third-party coverage it will not compensate you for the damage to your own two-wheeler but if you have comprehensive coverage it will cover the expenses that will be incurred to repair your two-wheeler. Not only accidents but comprehensive cover two wheeler policy also offers coverage against damage to your two-wheeler from natural and man-made events, giving your two-wheeler complete financial protection against any damage or losses.
Best Renewal Policies Available
ICICI Lombard general insurance offers new age online renewal process for their two-wheeler insurance. The whole process is convenient and can be done from the anywhere by just logging-in to the ICICI Lombard official website. The online renewal process is like a breeze and it does not require any inspection even for cases where previous two wheeler policy is expired. This makes the insurance renewal process of ICICI Lombard easy, quick and convenient. The No claim bonus can be transferred if you are moving from another insurer to the ICICI Lombard.  With all the available features and facilities, ICICI Lombard two wheeler insurance makes for one of the best renewal process and policies for two-wheeler owner's selection.